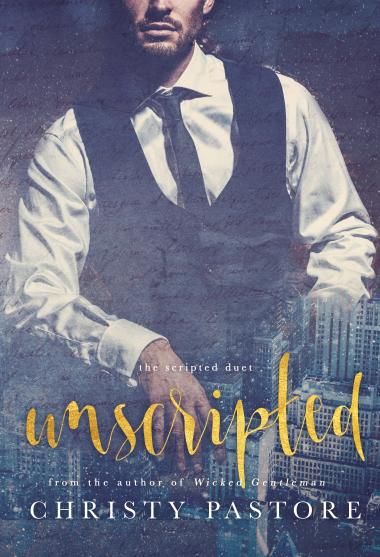 Series: The Scripted Duet, #1
Featuring: Ronan Connolly + Holliday Prescott 
Genre: Contemporary Romance
Tropes and Details: HEA, Annoyed to Lovers, Single Dad, Irish Hero, Sexy Fashion Executive, Slice of Angst, Tragic Past, Celebrity, Steamy Love Story, Manhattan sets the backdrop
ABOUT THE BOOK:
Ronan Connolly.
Movie star. Sexy. Seductive. Charming. Passionate.
I'm drawn to him like I've never been drawn to a man before. I'm completely captivated.
Every filthy promise he whispers, I crave it.
One touch and I am tempted.
One kiss and I am addicted.
As much as I try to deny it, I want more.
More of everything, more of him.
Fate may have brought us together, but my past comes lurking back and that's trouble neither of us needs.
He's the one man I never saw coming and now I need to let him go.
He can never be mine.