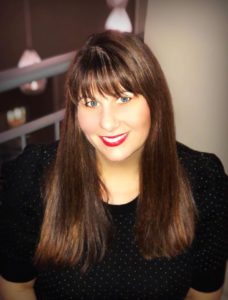 International Bestselling Author and self-proclaimed french fry addict, Christy Pastore writes sexy, contemporary romance books that contain no nonsense (mostly) heroines and swoony gentleman with a naughty side. Readers so overwhelmingly embraced one Wicked Gentleman, Jackson Hart specifically, turning many of her #AuthorGoals into a reality.
When Christy's not turning her risqué thoughts into something worth reading, you'll find her geeking out on all things pop culture, obsessively stalking Pinterest for home interior ideas, lunching with friends, or researching her next vacation destination.
She has strong opinions about folding laundry, fruity wines, the Oxford Comma, fashion, and mixed vegetables.
Christy lives in central Indiana with her husband and their three loveable cats, Cheeto, Dorito, and Brew. But as cute as they are, please send scratching posts asap because they're slowly destroying the furniture.