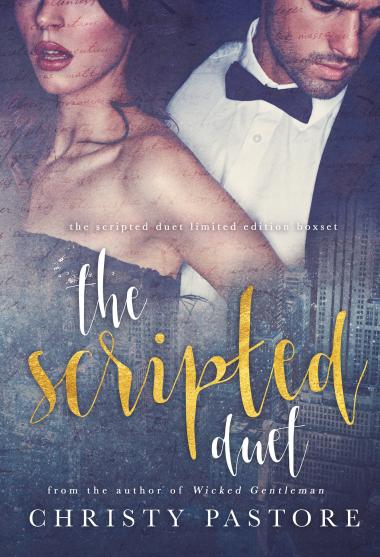 LIMITED EDITION BOX SET!!
Unscripted
Ronan Connolly.
Movie star. Sexy. Seductive. Charming. Passionate.
I'm drawn to him like I've never been drawn to a man before. I'm completely captivated.
Every filthy promise he whispers, I crave it.
One touch and I am tempted.
One kiss and I am addicted.
As much as I try to deny it, I want more.
More of everything, more of him.
Fate may have brought us together, but my past comes lurking back and that's trouble neither of us needs.
He's the one man I never saw coming and now I need to let him go.
He can never be mine.
Perfectly Scripted
Hollywood scandals are a dime a dozen. Today's sex tape is tomorrow's rehab story.
I vowed to keep my personal life out of the public, however fate had other plans.
Holliday Prescott changed everything.
What started as one week of passion, became so much more.
She's mine, and if she thinks that I'm afraid of a scandal—she's wrong.
I'm willing to risk everything to prove to her happily ever after's do exist—you just have to fight for it.