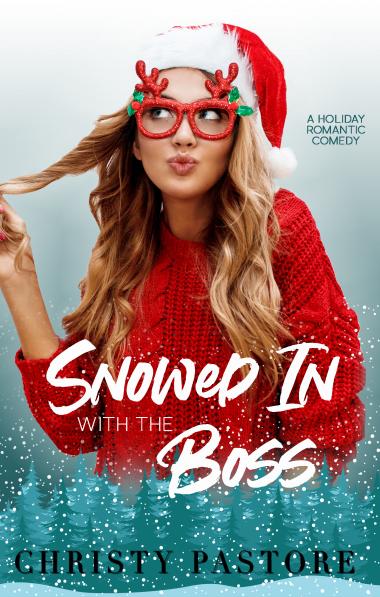 Series: Snowed In Collection, #2
Featuring: January "Stella" Vaughn + Ryan Quinn
Genre: Contemporary Romance, Holiday Romance
Tropes and Details: HEA, Forced Proximity, Small Town, Enemies to Lovers, Billionaire Romance, Forbidden Workplace Romance, Age Gap, Fun-Night Stand (It's like a one-night stand, but better), Cozy Town of Snow Creek sets the background, Standalone Holiday Novella
ABOUT THE BOOK:
All I want for Christmas is for my new boss to stop being an infuriating jerk.
And to stop being so sexy.
And he really needs to quit tempting me with his panty-melting smile. Don't get me started on his sparkling blue eyes.
I mean, he definitely needs to stop kissing me.
When I first met Ryan Quinn, I was soaking wet. He was sitting on a toilet…in a shower. Did I mention that we were both at a pre-holiday party at a pimp's mansion? No? Well, alleged pimp, anyway.
Weird is putting it mildly.
Did I also mention that he and I had a chance meeting at a bar the next night? The jerk didn't even remember me. And yeah, I'll bet you can guess where we ended up. In my defense, he wasn't my boss that night. And while I'm being honest, I have zero regrets.
Now, Ryan, aka my boss, is saving our beloved small-town radio station. Have I told you he's a jerk?
He should have left like he planned. But oh what fun. Now we're snowed in together and all is not calm.
I will not give into temptation. And I will definitely not fall-la-la-la-la for my boss.
Note: Snowed In with the Boss is a bite-sized, steamy rom-com treat guaranteed to fill your holidays with humor, heart and heat.