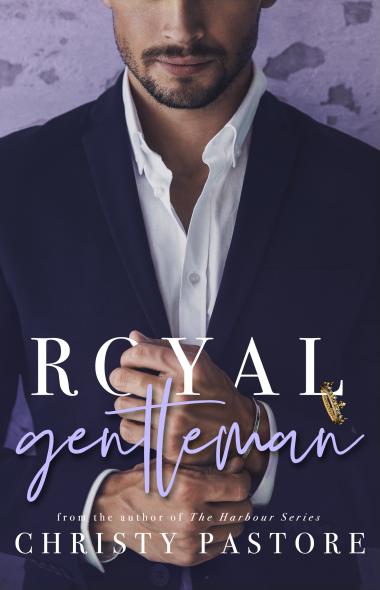 Series: Gentleman Collection, #2
Featuring: Crown Prince Nicholas Camran + Kerris Von Roy
Genre: Contemporary Romance
Tropes and Details: HEA, Friends-to-Lovers, Swoony Alpha Hero, Smart and Sexy Heroine, Dash of Mystery, Steamy AF, Standalone
ABOUT THE BOOK:
A country in crisis.
 
A palace with deep secrets.
 
A monarchy under pressure.
Crown Prince of Sardones, Ander Nicholas Gabriel Camran was my childhood best friend.
Until he wasn't.
Nicholas was the boy who played hide-and-seek with me inside the palace walls. The pre-teen who taught me how to play the piano. The teen who snuck me into the kitchen at midnight for ice cream sundaes.
My first crush. My first kiss.
Ten years later, I have the opportunity of a lifetime. To photograph and chronicle the Royal Family of Sardones' reinstallation.
To capture history.
And now, he's about to become king. But the monarchy has rules. Traditions.
Nicholas is determined to break them all. 
For his country. For himself. 
For me to become his queen.